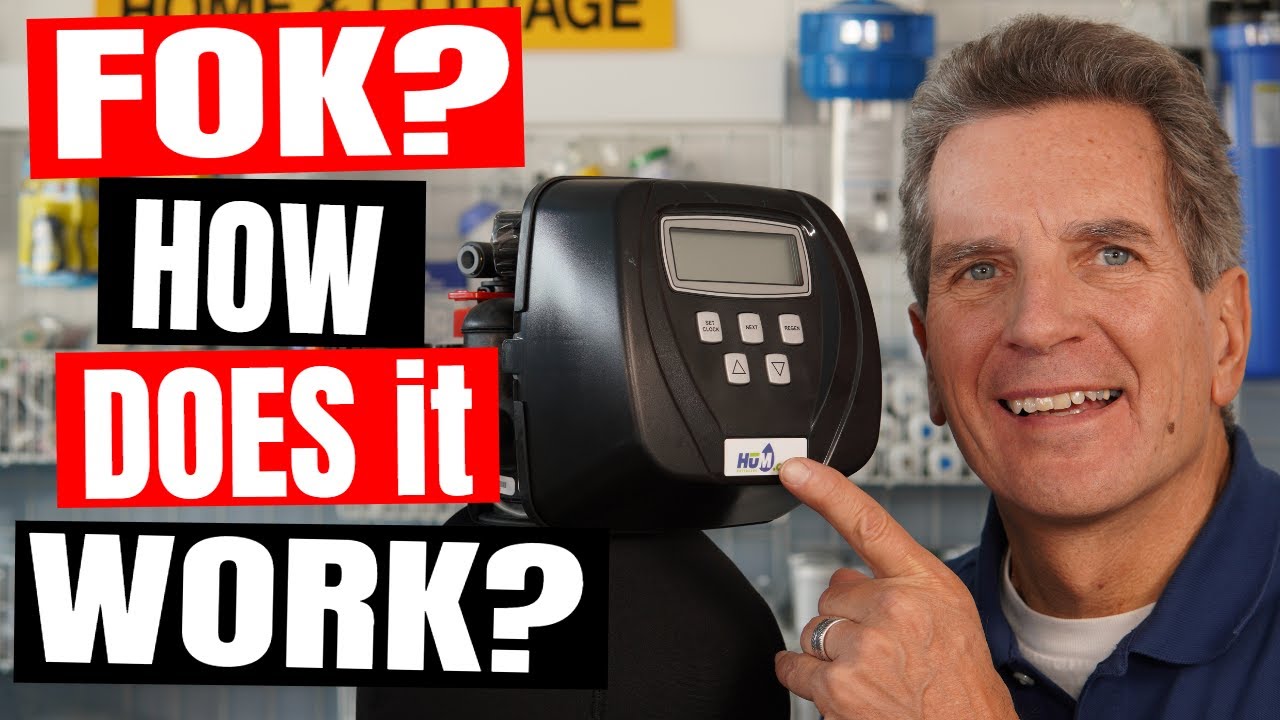 How Does a Chemical-Free FOK Iron & Sulphur Filter Work?
You may have heard that there are different systems out there that can remove iron from your water: chemical systems and chemical-free systems. These FOK Iron and Sulphur Filters are totally chemical-free systems! They remove iron and sulphur, and don't use any filter cartridges! They just use air to oxidize the iron and sulphur from your water.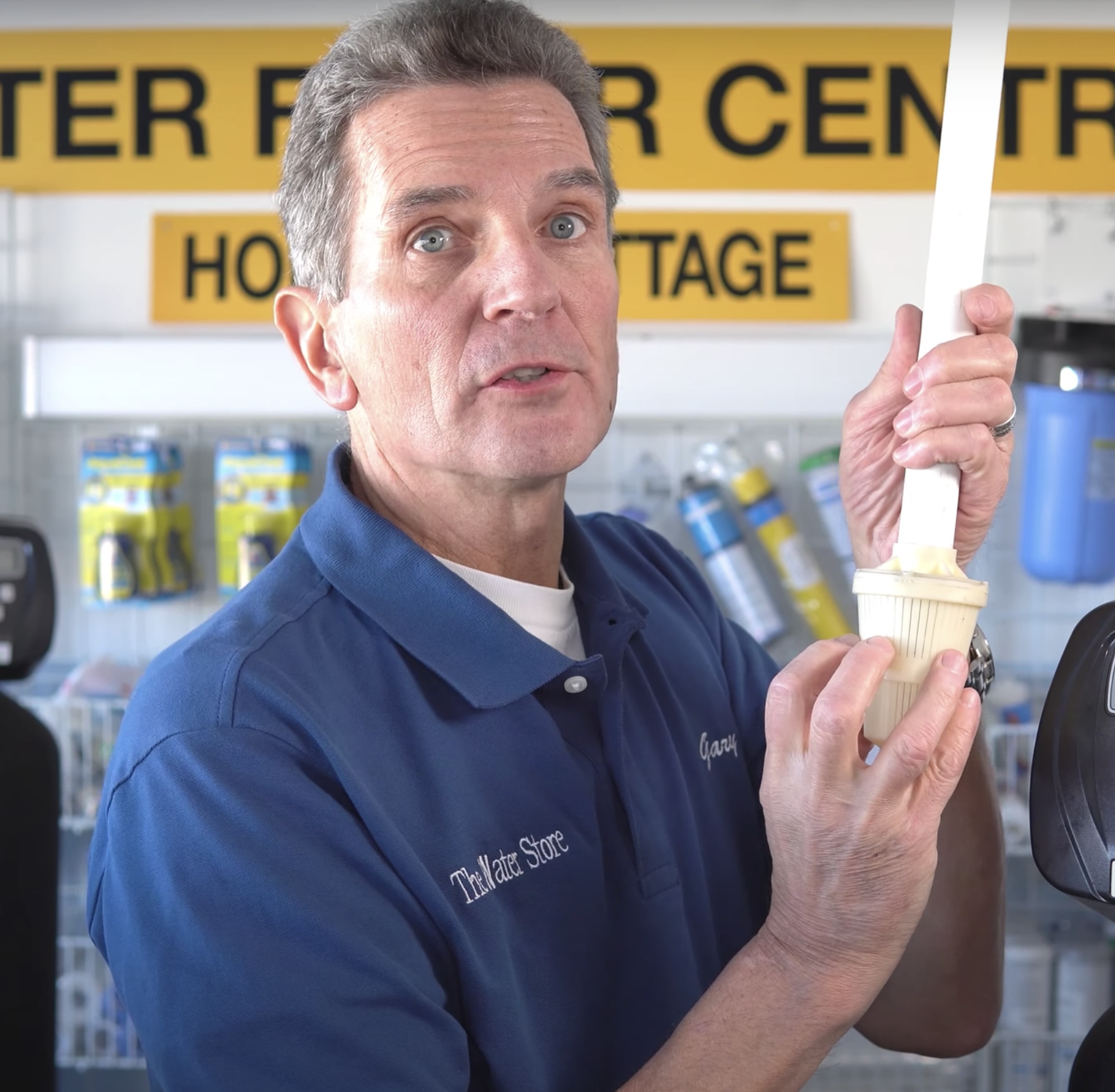 Here's how a Chemical-Free FOK Iron & Sulphur Filter System works:
The system draws air through its air intake into its advanced electronic control valve to form an air cap within the top of the media tank.
In everyday use, water is sprayed through the air cap to begin oxidizing the iron and sulphur out of the water. Water then passes down to the tank.
The media traps the oxidized iron and holds it in place while the water flows into the riser tube on through to the whole house or cottage.
Every three days the air over media filter automatically reverses the flow and backwashes all of the media — flushing the iron, dirt and sediment from the media and into the drain.
Then the air cap is rebuilt by sucking water through the injector (like a vacuum) before the filter is put back into service to continue to oxidize and remove iron from your water. In the process, it will also remove up to 1 ppm of manganese.
Once the cycle is complete, it will be good to go for another three days before it needs to backwash through the cycle once again.
This system works fine at removing up to 7 ppm of iron and 2 ppm of sulphur with a ph of between 6 and 9; however, if you also want to remove manganese your ph will need to be at least 8.
The best part about this chemical-free system? There are NO filters to change or chemicals added to your water… EVER!
Have questions? We've put together hundreds of videos in our FAQ section to help answer all of your water treatment questions — and they've been viewed over 7,000,000 times! You can also check out our extensive YouTube channel at GarytheWaterGuy.com.
Looking for personalized recommendations? Feel free to reach out to our team of experts here and we'll be happy to assist you!

To continue to learn more about the maintenance, winterization and installation of these chemical-free iron and sulphur systems and check out the different types available, go to my next video here and I'll see you there!